Armani Beauty Opens Flagship in China
Shenzhen store offers a "diagnosis of harmony"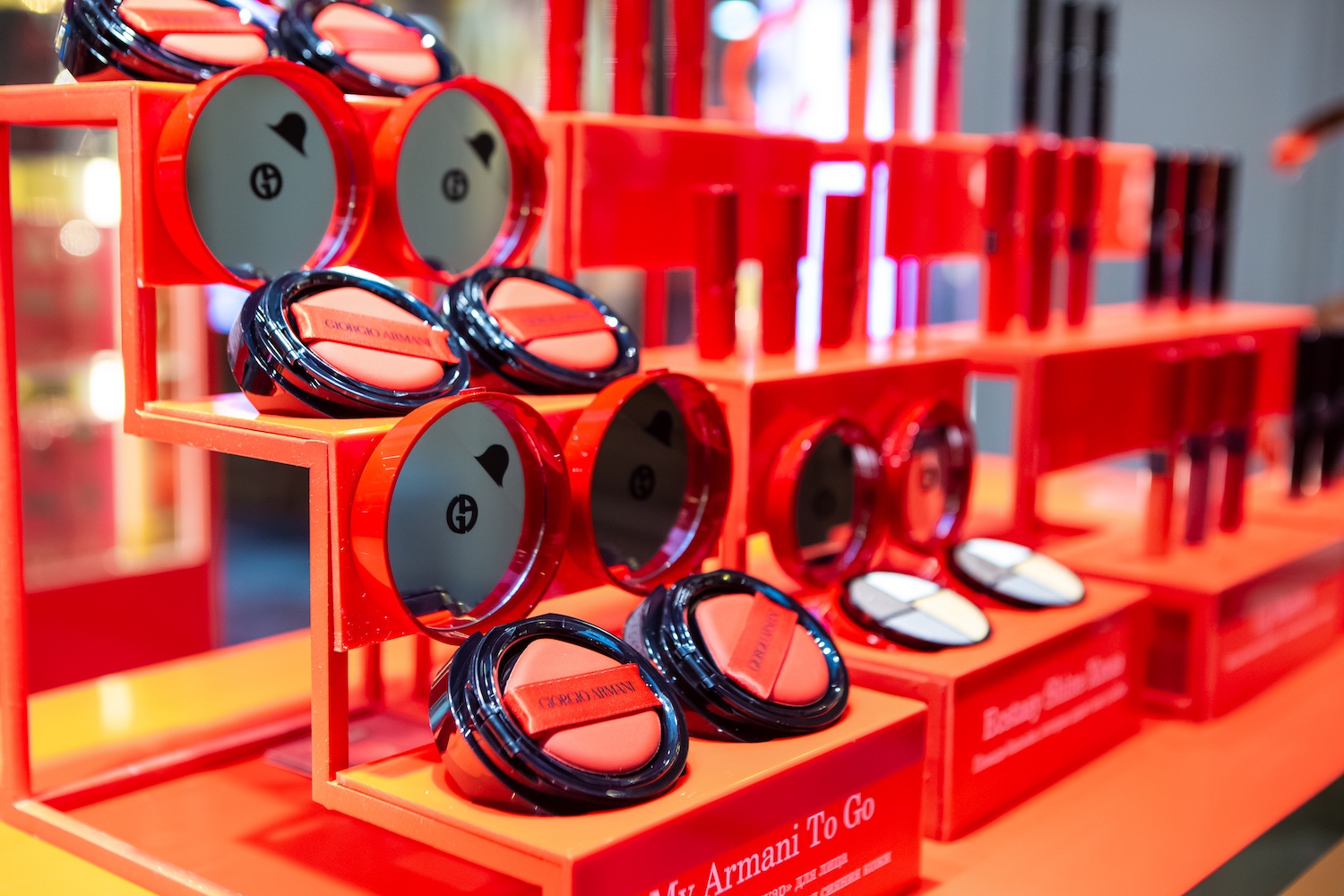 Armani Beauty has opened a global flagship in Shenzhen, China called Armonia, Women's Wear Daily reports.
The high-tech, 3200-square-foot retail space in the One Avenue Mall is meant to bring forth and reflect harmony – armonia, in Italian – and mindful beauty, its backers say. Those attributes are at the core of the luxury brand's identity and purpose, says Véronique Gautier, Armani beauty global president, at parent company L'Oréal (Paris).
For the Armonia flagship, the brand created new ways for visitors to disconnect from the daily hubbub of life and reconnect with themselves, the article explains. The idea is for them to find their own energy, balance between inner and outer light, and create a sense of harmony with the world.
In keeping with that approach, the store's entry is a towering digital façade with moving images. Inside, customers walk through a corridor where they can take part in three rituals: a "water ritual," in which they say out loud their motto of choice, which is then written in water; a "fragranced stone" ritual, to help reveal their emotions; and a "light ritual," meant to unveil their energy.
"Step by step, you have your diagnosis of harmony," said Gautier.
Read more at WWD.