Dillard's Closing Three Stores in Current Quarter
Also plans new store in South Dakota next year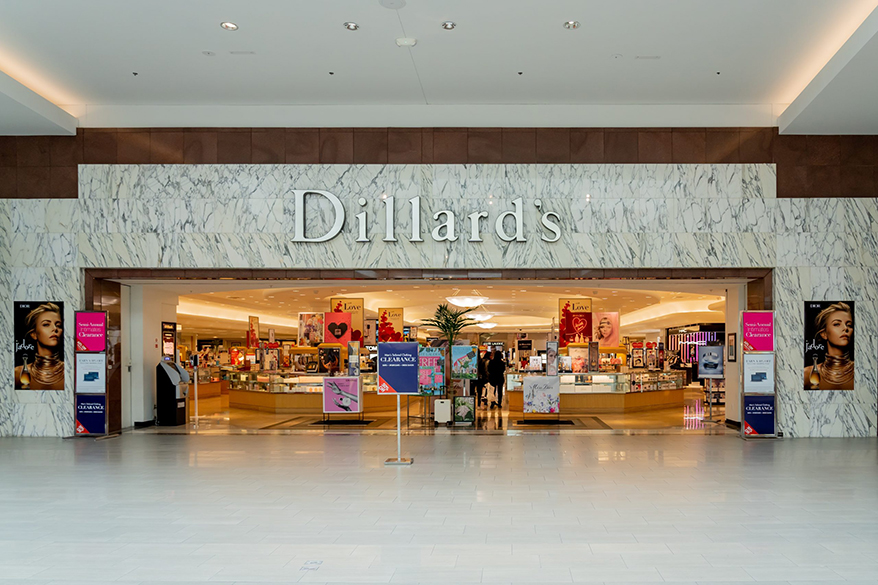 Dillard's, Inc. (Little Rock, Ark.) will close three stores during its current quarter and open a new one next year. The department store chain included that information in a news release detailing its financial results for its fourth quarter and fiscal year ended Jan. 28.
The stores to close are:
Santa Rosa Mall, Ft. Walton Beach, Fla., 115,000 square feet
Conestoga Mall, Grand Island, Neb., 80,000 square feet
Metrocenter Mall, Phoenix, Arizona 90,000
Those actions will bring the retailer's store stable to 247 Dillard's locations and 27 clearance centers spanning 29 states (47.0 million square feet).
Slated to open in spring 2024 is a 140,000 square foot store in The Empire Mall in Sioux Falls, South Dakota.
As for its most recent fiscal year, Dillard's posted the following results (compared to prior fiscal year):
Total retail sales increased 5 percent
Comparable store sales increased 5 percent
Net income of $891.6 million, up from $862.5 million
Earnings per share of $50.81, up from $41.88
"We are entering our 85th year of operation in a strong position with today's results," said Dillard's CEO William T. Dillard II in the release. "Fiscal year earnings per share of $50.81 seemed impossible just a couple of years ago, but we have seen what we can do by controlling our inventory and focusing on our customer. From the resulting strong cash flow, we were happy to return $708 million to our shareholders, and the majority of them are our associates."