Five Below Plans 200-Plus New Stores in 2023
Retailer details growth and renovation plans after strong holiday sales season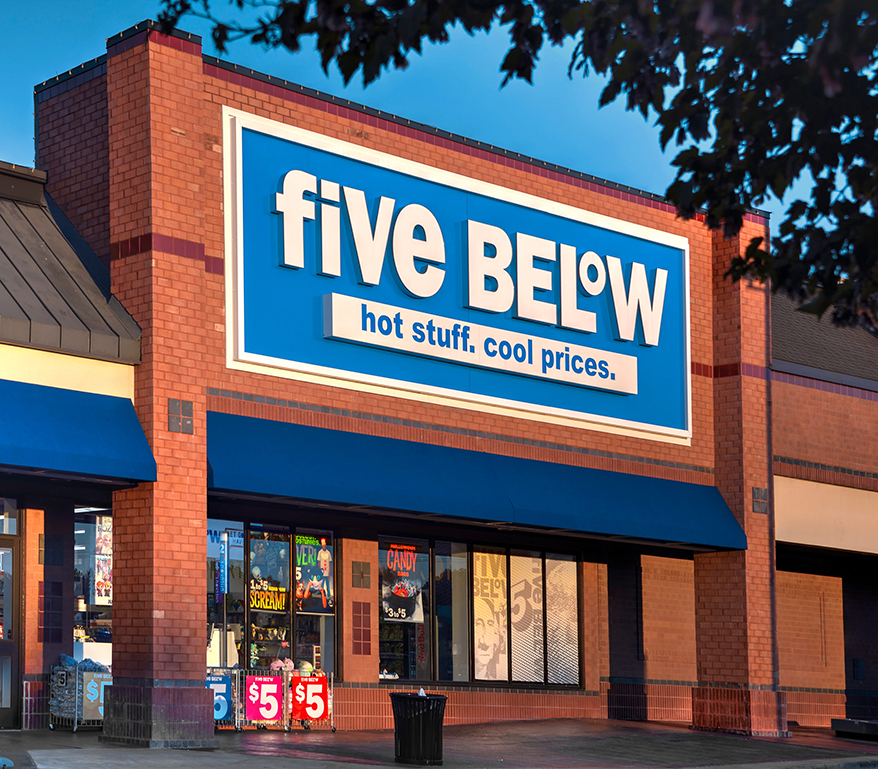 Discount retailer Five Below (Philadelphia) said it plans to open more than 200 new stores and renovate 400 more in the coming year. The company disclosed that information in a news release on its sales results for the holiday season, from Oct. 30 of last year through Jan. 7, during which it recorded an 11.2 percent increase over the year-earlier period.
"Given this holiday performance, we now expect to finish the fourth quarter and full year near the high end of our previously provided guidance ranges," said President and CEO Joel Anderson. "We are entering fiscal year 2023 with momentum and excited to be executing our Triple-Double strategy, including opening 200-plus new stores for the first time in our history and converting over 400 stores to our new Five Beyond format."
Five Below, which was founded in 2002 and currently operates more than 1300 stores in 42 states, was one of 10 retailers Placer Labs Inc. recently identified as having the best chance for success in the coming year.