More Five Below Stores Headed to Premium Outlets Malls
Nine new locales planned for variety of Simon shopping complexes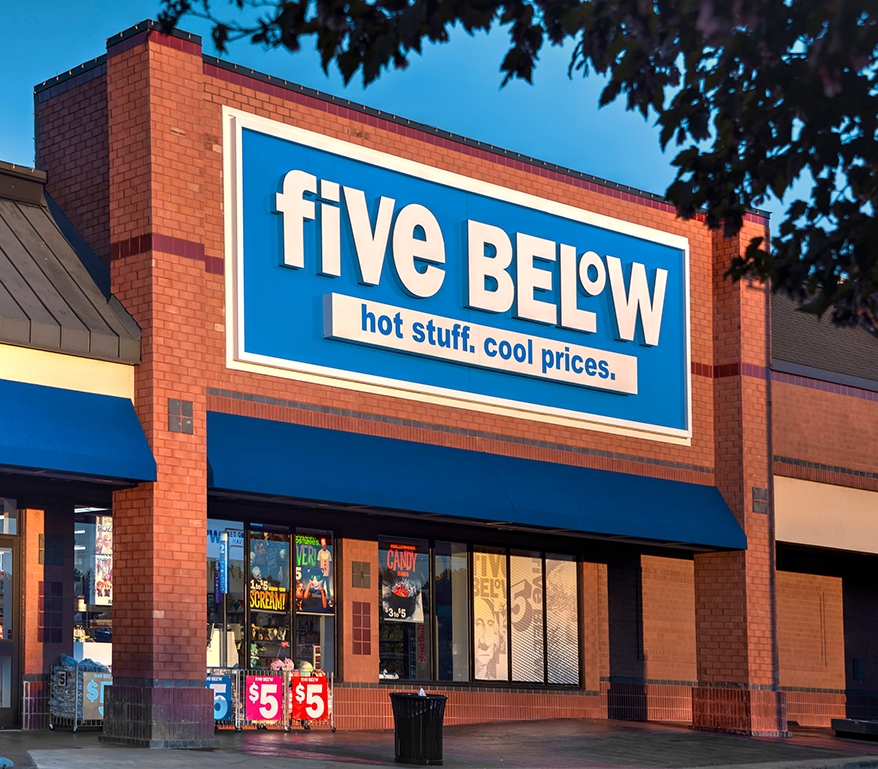 Six Premium Outlets will soon be home to Five Below (Philadelphia) stores. Mall developer/owner Simon (Indianapolis) announced those plans as part of an expanded relationship with the discount retailer.
The new Premium Outlets stores will open in coming months in Albertson and Pleasant Prairie, both in Minnesota; Johnson Creek, Wis.; Edinburgh, Ind.; Pismo Beach, Calif.; and Tannersville, Pa.
Five Below is also opening at Simon's Great Mall in Milpitas, Calif.; at Miller Hill Mall in Duluth, Minn., and the Gaffney Outlet Marketplace in South Carolina. In addition, the Five Below at Arundel Mills in Hanover, Md., will undergo a major renovation.
"Expansion to 3500-plus stores is a key strategic pillar of our vision for growth, and our relationship with Simon is core to continuing our national expansion efforts," said George Hill, Chief Retail Officer of Five Below, which currently has 1340 stores in 43 states. "We look forward to our partnership with Simon and serving new communities and customers with our fun and value-based experience with the opening of each new store this spring and summer."
Paul Ajdaharian, Senior VP of Leasing at Simon, said "the expansion of our relationship with Five Below comes as a result of the success of the 21 stores that are currently in our malls and Mills properties and is a natural extension of our commitment to growth."